BRAIN BUDDY IS A 501(C)3 NON-PROFIT ORGANIZATION DEDICATED TO HELPING THOSE AFFECTED BY APHASIA.
Aphasia is an impairment of language. It interferes with the abilities to listen, read, talk, and write. Aphasia most often resulting from a stroke and traumatic brain injury. Those with aphasia may experience difficulty with daily tasks and may require various levels of assistance depending on the severity of their aphasia.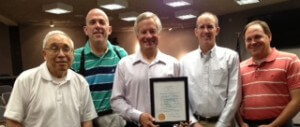 Aphasia is a loss of language skills, not intellect.  People with aphasia maintain the same level of cognitive capacities as before the onset of their aphasia, they simply now struggle with communication. Feel free to explore our website! Learn more about what we do, and how you can support our mission! Check out our spotlight on BoulderEdgeTV!
BoulderEdgeTV  (MP4 Version for iPads)